What is the raw material for graphite electrodes?
Graphite electrodes are an essential component in the production of steel and other metals. These electrodes are used to melt scrap metal and other raw materials, making them crucial for the manufacturing of various products. But have you ever wondered what the raw material for graphite electrodes is?
Graphite electrodes are made from a specific type of carbon material known as needle coke. Needle coke is a high-quality petroleum coke with low sulfur and metal content. It has an unique structure with long, thin needles that make it ideal for producing high-strength carbon products like graphite electrodes.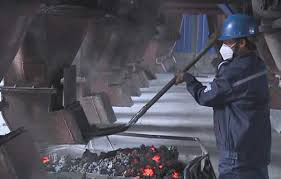 The production of needle coke starts with the processing of crude oil in a refinery. The crude oil is distilled, and the resulting heavy oil is treated with high-temperature cracking to produce various petrochemicals, including needle coke. The needle coke is then washed, dried, and ground into fine powder. The powder is mixed with a binder and shaped into the desired shape and size of the graphite electrode.
The production of needle coke is a complex process that requires a high degree of precision and expertise. The quality of the needle coke used in the production of graphite electrodes is critical, as it directly impacts the performance and durability of the electrode. High-quality needle coke is essential to produce electrodes that can withstand the extreme temperatures and pressures of the steelmaking process.
Prev: What is the outlook for graphite electrode industry?
Next: Who is the largest producer of graphite electrodes?