Carbon Electrode
Carbon electrode is the general term for an electrode formed from the element carbon. It can be divided into natural graphite electrode, artificial graphite electrode, carbon electrode and special carbon electrode.
Carbon electrodes have excellent electrical and thermal conductivity, heat resistance, chemical resistance, high mechanical strength, and easy processing and forming. Widely used in metallurgy, chemical industry, electrochemistry and other industries, such as electrodes for electric arc furnaces, electrodes for electrolysis, electrodes for batteries, etc.

Carbon electrodes are made by mixing pitch coke, petroleum coke and adhesives and then carbonized. The degree of graphitization is not high and the conductivity is not as good as graphite electrodes. It can be used for electrolysis electrodes such as aluminum and magnesium, and battery electrodes.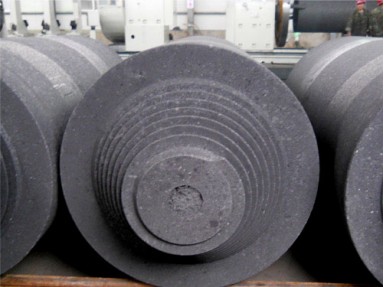 Carbon electrode are applied for the production of silicon metal as they have peculiar characteristics. Carbon electrode are used as electric current conductors in...
Displaying 1 To 1 ( Of 1 Products)