What is the outlook for graphite electrode industry?
Graphite electrodes are an essential component used in the production of steel through the electric arc furnace (EAF) process. In recent years, the graphite electrode industry has experienced significant changes due to various factors, including demand-supply dynamics, technological advancements, and regulatory policies.
Supply-Demand Dynamics
One of the most significant drivers of the graphite electrode industry's outlook is the supply-demand dynamics. The EAF steel production process's increasing popularity has resulted in a surge in graphite electrode demand. As a result, the global graphite electrode market is expected to grow at a CAGR of around 4% between 2021-2026, according to a report by IMARC Group. Moreover, the ongoing shift towards electric vehicles and renewable energy sources is expected to further increase graphite electrode demand as they are critical components of lithium-ion batteries.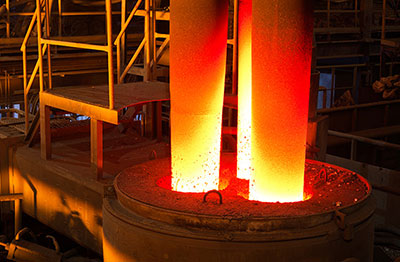 Technological Advancements
The graphite electrode industry has been witnessing various technological advancements in recent years. These advancements are aimed at enhancing the performance and durability of graphite electrodes, reducing their production costs, and minimizing their environmental impact. For instance, the development of ultra-high power (UHP) graphite electrodes has led to increased energy efficiency and productivity in the EAF steel production process. Moreover, the use of new raw materials and innovative manufacturing processes has enabled
graphite electrode manufacturers
to reduce their production costs and enhance their production capacity.
Regulatory Policies
Regulatory policies play a crucial role in shaping the graphite electrode industry's outlook. Governments across the world are increasingly focusing on reducing carbon emissions and promoting sustainable development. This has led to the imposition of strict environmental regulations on the graphite electrode industry, such as limits on greenhouse gas emissions and the use of hazardous substances. These regulations are expected to drive the adoption of cleaner production technologies and increase the production costs of graphite electrodes.
Prev: How big is the graphite electrode market?
Next: What is the raw material for graphite electrodes?