What is Graphite Electrode and Features?
In general, carbon is created by carbonizing mixed coke substances with binding pitch at 1,000°C in a baking furnace. When this carbon is graphitized in an electric furnace at 3,000°C, the formless carbon body takes on the structure of crystalline graphite. This is called graphite. Carbon materials are generally pitch saturate and re-baked to enhance electrical and mechanical properties before graphitization.
Features of Graphite Electrode:
· High temperature strength.
· Good thermal and electrical conductivity.
· Low thermal expansion.
· Appropriate machinability.
· It has a good behavior against chemical corrosion typical of grounding systems (reduction-oxidation reaction, reduction oxide or red ox reaction).
· Longer life than most metal electrodes, due to its minimal corrosion degradation.
· Strong decrease in impedance at high frequency compared to conventional ground electrodes used at 50 Hz, which makes it very suitable for dissipating lightning currents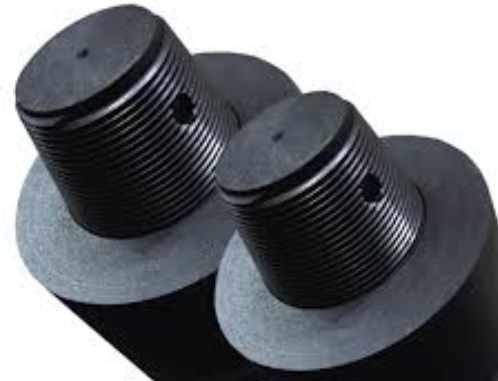 These days Graphite Electrode can be used in many ways in our daily life. Graphite Electrode is very significant objects that are employing in the electric curve heater for steel making, for its luminous electrical conductivity and extraordinary anti-thermal shock capability. These features make Graphite Electrode the most appropriate material to melt scraps, DRI, etc. by arc energy.
According to the report, the global graphite electrode market is highly aggressive with the presence of a number of global and local vendors. There is high rivalry in the middle of vendors, which has resulted in lesser prices and anti dumping duty act in WTO member countries. On the opposing, the demand for graphite electrode has enlarged over the few years, leading to better usage in EAF for steel scrap and metal melting processes.
Prev: Graphite electrode properties you need to know
Next: Quotes of Graphite Electrodes, Carbon Electrode from Iran