Quotes of Graphite Electrodes from India, Turkey
In March 2018, we got quotes of graphite electrodes with connecting nipples from India, Turkey clients. What graphite electrodes do you need?
Quote 1: Hi there, I would like to get graphite electrodes price: Uhp 500x2100 mm
Quote 2: Graphite electrode 500mm 273Т3N 273Т3L: 500 TONES
Quote 3: Graphite Electrodes with Connecting nipples, Size: Dia 400mm - 105 MT
UHP Graphite Electrodes with Connecting nipples.
Property Class HPC-350, Electrodes Dia 352-357mm - 30 MT
Enquiry- Graphite Electrodes with connecting nipples
Quote 4: Please quote with full specification Graphite Electrode Type A
350mm x 1800mm - HP = 5 Full containers
550 x 2100mm - UHP = 5 Full containers
CFR IZMIR - TURKEY
Thank you for your reply.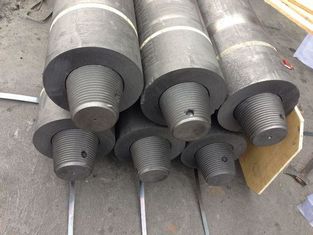 Quality is always priority. We pursue excellence in product quality, handling process, service and management.
We immediately respond to our customers. We think in our clients' position so as to understand, meet and exceed their requirements and demands.
If you are looking for Graphite Electrodes, please feel free to contact us:
Head Company: Orient Carbon Group
Address: Room 415, Golden Plaza, No. 318 Hongqi Street, Taocheng District, Hengshui City, Hebei Pro., China
Telphone: +86 318 2883050
Prev: How much do you know about graphite?
Next: Graphite electrode properties you need to know