Inquiries of Graphite Electrodes in Sep 2017
In Sep 2017, we got inquiries of Graphite Electrodes from following clients:
Inquiry 1: We are looking forward to buy 1000 M/TONS Srap of GRAPHITE ELECTRODE BUTTS and further 1000 M/TONS Scrap of
CARBON CATHODE BLOCKS
on C&F HAMBURG OR ROTTERDAM basis full payment only against letter of credit by a prime GERMAN bank 5% performance bond required to safeguard our interest
Inquiry 2 Dear sir, we are dealing in arc welding electrodes in chennai some enquirer in
GRAPHITE ELECTRODES
. Please send me details all size and price list. Thanking in advance.
Inquiry 3: We are looking for
1-Graphite Electrodes HP or UHP, Quality 350 mm X 1800 ( +/- 100 mm ), 4TPI
Resistivity 800 Ton/Year
2-Graphite Electrodes UHP, Quality 609-613 x 2273-2525mm with nipples K317 x 457 mm, 4 TPI Preset – Packaging 1000 Ton/Year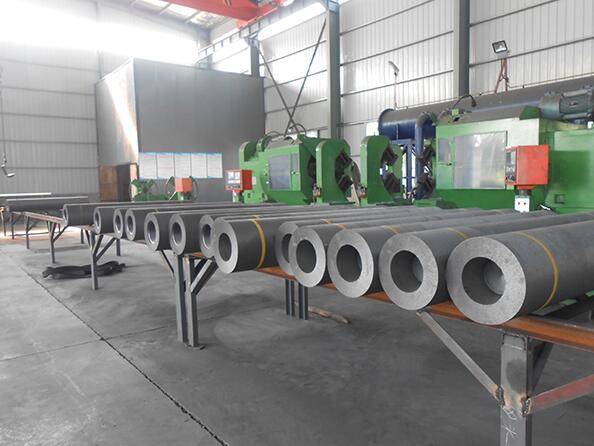 We will provide high quality carbon and graphite products and services to our customers. We will pursue excellence in all which we undertake and take steps to continuously improve.
Quality is always priority. We pursue excellence in product quality, handling process, service and management.
We immediately respond to our customers. We think in our clients' position so as to understand, meet and exceed their requirements and demands.
If you are looking for Graphite Electrodes, please feel free to contact us:
Head Company: Orient Carbon Group
Address: Room 415, Golden Plaza, No. 318 Hongqi Street, Taocheng District, Hengshui City, Hebei Pro., China
Telphone: +86 318 2883050
Prev: Inquiries of Graphite Electrodes from India, Barrios
Next: Application of Electrodes in Ferro Alloy Furnaces