Quotes of UHP Graphite Electrodes from Clients
In February 2019, we got some qutoes of Graphite Electrodes from clients. What kind of
graphite electrodes
are you looking for? We can supply UHP Graphite Electrode, SHP Graphite Electrode, HP Graphite Electrode, RP Graphite Electrode. Below is the details:
1. Product: Graphite Electrode
Quote: Please let me know your best offer of graphite electrode UHP (300-600). Kind Regards
2. Product:
HP Graphite Electrode
Quote: Please Quote for 300MM Dia HP Grade Graphite Electrode
3. Product:
RP Graphite Electrode
Quote: Dear Sirs, Could you be so kind to send me the price for Graphite Electrode RP400. Please snd me the minimal quantity and terms pf payment as well. Thanks and best regards
4. Product:
UHP Graphite Electrode
Quote: i need graphite electrode UHP 600mm length 2400mm nipple type 4TPI nipple size 317.5*457.2*234.6mm. Can you export for a thousand invoices؟ Apply payment terms
5. Product: UHP Graphite Electrode
Quote: Dear Mrs. or Mr., Hi, Kindly noted that I am looking for the Graphite Electrodes with below description: "Item Description: Graphite Electrodes UHP Dia. 600 X 2,700 mm, with 4TPIL Pitch-Plugged Pre-Set Nipples
Origin: China
Quantity M/Ton: 100 Mt
Terms of Payment: LC at sight
Transaction Currency: EUR"
Would you please give us any quotation? Regards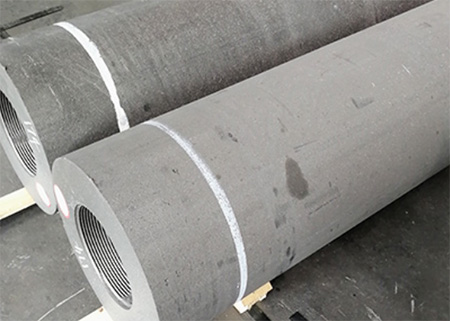 Quality is always priority. We pursue excellence in product quality, handling process, service and management.
We immediately respond to our customers. We think in our clients' position so as to understand, meet and exceed their requirements and demands.
If you are looking for Graphite Electrodes, please feel free to contact us:
Head Company: Orient Carbon Group
Telephone: +86 318 2883050
Email: tingy.yu@orientcarbongraphite.com