Quotes of Pre-baked Anode Block from clients
In April 2022, we got some quotes from clients, below is the details:
1. I'm after
prebaked anode block
. 5000 to 20000 MT PER ANNUM. If you can assist please feel free to call me asap
2. Hello. I would like to have some volume of steel prefabrication done. I wish to know how to process an order. Please kindly contact me for further negotiations. Thank you
3. Hello , Dear Sir /Madam, Hope everything goes well with you, Kindly let me know your quotation for EK3205 Tube : 1. TUBE -EK3205 - 35(ID )x70(OD) *150 (LENGTH ) ( QTY=25 PCS) Please quote as the closest your available tube dimensions to our request. Awaiting yours Regards.
4. In an internal tender, I need 10,000 tons of ANOD cooked blocks. Please announce the payment terms and delivery method.
5. Dear Mr/madame we want to order 10,000 kg anode ASP. If you want to collaborate with us, please contact us.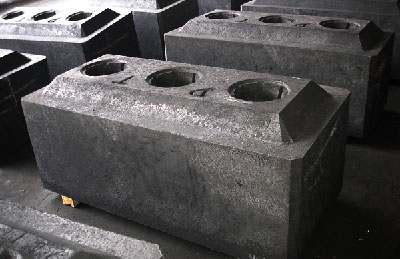 Quality is always priority. We pursue excellence in product quality, handling process, service and management. We immediately respond to our customers. We think in our clients' position so as to understand, meet and exceed their requirements and demands.
If you are looking for
Graphite Electrodes
, please feel free to contact us:
Head Company: Orient Carbon Group
Telephone: +86 318 2883050
Email: tingy.yu@orientcarbongraphite.com
Prev: Calcination is an important process in graphite production
Next: Common impregnating agents for graphite materials