Quotes of Graphite Electrodes, Soderberg Electrodes Paste
In April 2018, we got quotes of graphite electrodes, soderberg electrodes paste from India clients. What electrodes are you interested?
1. Product:
Graphite Electrode
Quote: price required for 300mm nominal dia with 1700mm length for our 30ton EAF
2. Product: Graphite Electrode
Quote: pls feel free to contact us.!
1-Graphite Electrodes HP or UHP Quality, 350 mm X 1800 ( +/- 100 mm ) 4TPI Resistivityrn 800 Ton/Year
2-Graphite Electrodes UHP Quality, 609-613 x 2273-2525mm with nipples K317 x 457 mm, 4 TPI Preset – Packaging 1000 Ton/Year
3. Product:
Soderberg Electrodes Paste
Quote: We are looking for Carbon electrode Paste suppliers for Soderberg electrodes. We are calcium carbide manufacturers located in India
4. Product: Graphite Electrode
Quote: We here with would like to express our interest to purchase UHP Electrodes with dia is 500 - 800 mm and lengths are 1800, 2000, 2200 and 2400 mm. Kindly send your offer.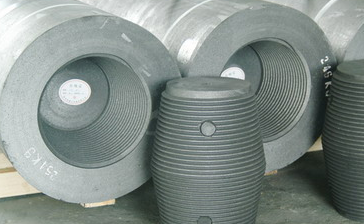 Quality is always priority. We pursue excellence in product quality, handling process, service and management.
We immediately respond to our customers. We think in our clients' position so as to understand, meet and exceed their requirements and demands.
If you are looking for Graphite Electrodes, please feel free to contact us:
Head Company: Orient Carbon Group
Telephone: +86 318 2883050
Email: tingy.yu@orientcarbongraphite.com