Quotes of Graphite Electrodes from Dubai and Deli
In May 2019, we got some qutoes of graphite electrode from Dubai and Deli clients. What kind of graphite electrodes are you looking for? We can supply UHP
Graphite Electrode
, SHP Graphite Electrode, HP Graphite Electrode, RP Graphite Electrode. Below is the details:
1. Quote: Dear Sirs, We are looking for,
SHP GRAPHITE ELECTRODES
with nipples, 400mm and 450mm
Specifications will be send after your respond
Qty : Annual around 8.000 – 9.000 ton, each batch, monthly 700 – 750 tons regular, first batch 200tons
Price C/F Dubai Port
Pls indicate payment and earliest delivery terms
We are willing to contract annual 8.000tons, each month 700-750 tons, first batch 200tons ( each batch to have equal qty of 400mm and 450mm )
2. Product:
UHP Graphite Electrode
Quote: I m from deli, i want the rates of Graphite Electrodes500 and 600, i will be so thanks full to you
3. Quote: Request to get statistic about Demand and Supply of Graphite Electrodes UH & UPH 400 & 700 Type. We granted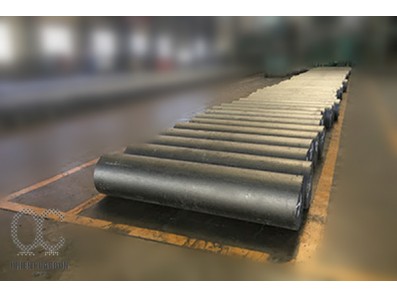 Quality is always priority. We pursue excellence in product quality, handling process, service and management.
We immediately respond to our customers. We think in our clients' position so as to understand, meet and exceed their requirements and demands.
If you are looking for Graphite Electrodes, please feel free to contact us:
Head Company: Orient Carbon Group
Telephone: +86 318 2883050
Email: tingy.yu@orientcarbongraphite.com
Prev: Inquiries of Graphite Electrodes from Iran and Turkey
Next: Why carbon electrodes are used in the electrolysis?