Quotes of Graphite Electrodes, Carbon Electrode from Iran
In Feb 2018, we got quotes of prebaked carbon electrode, graphite electrodes & nipples from Iran clients. What are you looking for?
Quote 1: We want prebaked carbon electrode for our Plant. Kindly give us rough idea of price/Mt of carbon electrode.
Quote 2: Dear Sir, located in Iran, we are looking to import Graphite Electrodes & Nipples from your esteemed company. Here are the specs as follow:
Dimensions: 500 x 2100 mm
Quality: UHP grade
Nipple: 4 TPI long
We would like to receive a quotation FOB basis as well as the payment and delivery terms. Any additional information is highly appreciated. Thank you in advance. Look forward to hearing from you ASAP. Best regards
Quote 3: We are looking for Graphite electrodes, please refer the spec. Below:
UHP Dia 508+/-2.xL2100+/-100 mm with 4TPI nipple
Quantity: 23,000 T
Please quote FBO any port in China. We also interested on High carbon lumpy.
We will provide high quality carbon and graphite products and services to our customers. We will pursue excellence in all which we undertake and take steps to continuously improve.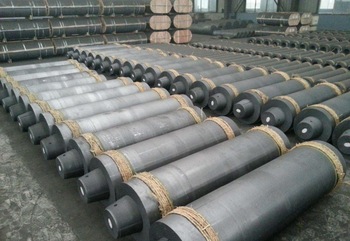 Quality is always priority. We pursue excellence in product quality, handling process, service and management.
We immediately respond to our customers. We think in our clients' position so as to understand, meet and exceed their requirements and demands.
If you are looking for Graphite Electrodes, please feel free to contact us:
Head Company: Orient Carbon Group
Address: Room 415, Golden Plaza, No. 318 Hongqi Street, Taocheng District, Hengshui City, Hebei Pro., China
Telphone: +86 318 2883050
Prev: What is Graphite Electrode and Features?
Next: Inquiries of Graphite Electrodes from Turkey