Quotations of Graphite Electrode and Electrode Paste
In August 2020, we got some quotations of graphite electrode and electrode paste from worldwide clients. What kind of graphite electrodes are you looking for? We can supply UHP Graphite Electrode, SHP Graphite Electrode, HP Graphite Electrode, RP Graphite Electrode. Below is the details:
1. Dear sir, we would like to inform you that we need
graphite electrode
. please send to us your catologe and price list
2. Please advise details of your graphite electrode export Dept. Best Regards
3. HELLO I AM INTERESTED IN YOU PRODUCTS, ELECTRODE, DIE-MOLDED GRAPHITE, ISOSTATIC GRAPHITE. AND OTHER
4. dear Sir, Kindly I would like to request a quotation of Sodeberg
Electrode Paste
- 25 ton - Type bricket. Destiny: Brazil, Awaiting your reply. Thanks
5. Dear Sir, We want to make mutual business relationship in the field of supplying prebaked carbon anodes to Egypt, through long term contract for three years. The required quantity per year is 130000 tons. If your esteemed company is ready for that business please send us your contact details
6. Dear sirs, I would like to purchase for 3 three small cathode blocks (10cmx10cmx5cm each one) of anthracite, graphitized and graphitic. Would it be possible? How much would it cost? Do you have graphitic with different densities? Regards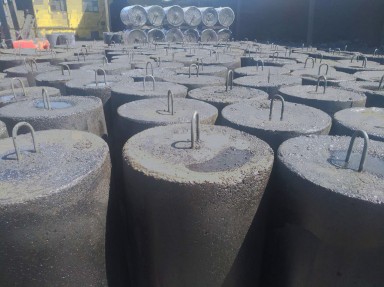 As a professinal
graphite electrode manufacturer, q
uality is always priority. We pursue excellence in product quality, handling process, service and management. We immediately respond to our customers. We think in our clients' position so as to understand, meet and exceed their requirements and demands.
If you are looking for Graphite Electrodes, please feel free to contact us:
Head Company: Orient Carbon Group
Telephone: +86 318 2883050
Email: tingy.yu@orientcarbongraphite.com
Prev: Difference between graphite electrode and carbon electrode
Next: Price Request of UHP Graphite Electrodes from UAE