Inquiry of graphite electrode from Turkey
In April 2019, we got some inquiries of graphite electrode from Turkey and OMAN clients. What kind of
graphite electrodes
are you looking for? We can supply UHP Graphite Electrode, SHP Graphite Electrode, HP Graphite Electrode, RP Graphite Electrode. Below is the details:
1. Hello dear members We are looking for Graphite Elecrode Inquiry. We needs 100 tonnes per month on CIF. TURKEY If somebody can supply us please private me.
2. We are looking for a company who can do the feasibility study for us to establish a plant for producing
graphite electrode
in Sultanate of Oman. Do you provide such kind of service ? Regards
3. Please submit quote for 300MM HP Grade graphite Electrode Qty: 44 MT
4. Dear Sir/Madam, Please quote me as attached file FOB China Port ASAP. Electrode 600 & 700 (2700) UHP Best Regards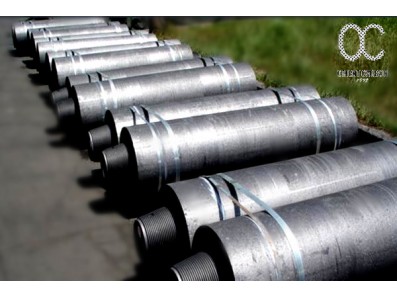 Quality is always priority. We pursue excellence in product quality, handling process, service and management.
We immediately respond to our customers. We think in our clients' position so as to understand, meet and exceed their requirements and demands.
If you are looking for Graphite Electrodes, please feel free to contact us:
Head Company: Orient Carbon Group
Telephone: +86 318 2883050
Email: tingy.yu@orientcarbongraphite.com
Prev: Why carbon electrodes are used in the electrolysis?
Next: Inquiry of graphite electrode from OMAN